Happy Tuesday everyone!
I apologize for my lateness in posting this morning! I had a teething 7 month old on my hands last night and was up at all hours with him soothing lots of tears. A mother's work is never done. But guess what. I've got stuff to show ya!
All of the Design Team and the Guest DT were challenge to try this sketch: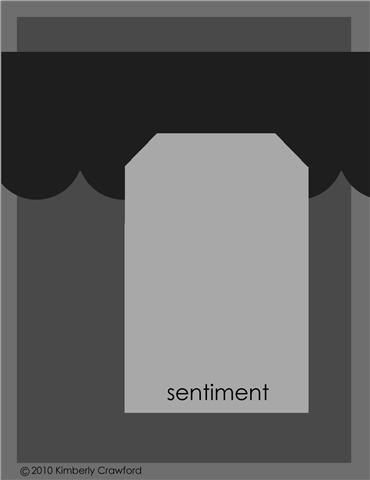 Interesting, right?!? I had fun
with it fer sure. Lookie:
Masculine cards are super hard for me to make...and when I saw these images in this set, I thought "BINGO"! Perfect man card. I stamped the cattails in Memento brown, used my Copics, used October Afternoon's Farm Fresh "South Forty" dsp, added a little copper touch, and whammo! ;)
Oh! And I did the inside, too! :) Check out the awesome sentiment.
"The more you celebrate in life, the more there is to celebrate". Story: I was
just stuffing my face
delicately eating a Dove Promise the other day and this sentiment was my Promise. I liked it so I immediately thought my friend Theresa would like it. So I posted it for her on her FB wall. She liked it. And I bet she'll read this now and like it again. She's that kind of a person. Consistent. :) AND WONDERFUL.
But how neato that it's in this stamp set, eh? (sup Canada!)
So onto the super fun: Blog CANDY!!!! :D
Leave me a comment on this post and you'll be entered into winning
Buns-n- Crunches
!
Oh yes! You don't want to miss this one. And guess what. I'm going to let you enter AS MANY TIMES AS YOU WANT. (Why do we limit that anyhow??) Just don't crash my site (ha!). I'll know it was you.
And make sure you go to all the other SSD Designer's blogs! They've got candy too!
Wishing you sunshine,